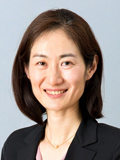 Dr. Akiko Takeda (University of Tokyo) [homepage]
Coordinates:
Title. Applying random projection techniques to nonconvex optimization problems (own results)
Abstract.

Random projection techniques based on the Johnson-Lindenstrauss lemma are used for randomly aggregating the constraints or variables of optimization problems while approximately preserving their optimal values, which leads to smaller-scale optimization problems. In this talk, we show the following three applications of random matrix techniques for constructing smaller-scale optimization problems or for constructing random subspace algorithms that iteratively solve smaller-scale subproblems.

We use this technique for nonconvex quadratic optimization problems (NQOPs) to find approximate global optimal solutions by solving convex optimization problems of smaller dimensions. This takes advantage of the fact that the nonconvexity of an NQOP is mitigated by random projection.
In order to obtain approximate stationary points to more general nonconvex optimization problems, we propose an algorithm that iteratively solves smaller dimensional subproblems and evaluate the convergence speed of the algorithm.
We will also report our research results on random subspace algorithms for constrained optimization problems.

This talk is based on joint works with Terunari Fuji, Ryota Nozawa, and Pierre-Louis Poirion.