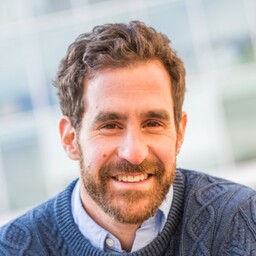 Omri Weinstein (Hebrew University) [homepage]
Coordinates:
Title. Approximate Matrix Multiplication via Spherical Convolutions
Abstract.

We introduce a new algorithmic framework, which we call Polyform, for fast approximate matrix multiplication through sums of spherical convolutions (sparse polynomial multiplications). This bilinear operation leads to several new (worst-case and data-dependent) improvements on the speed-vs-accuracy tradeoffs for approximate matrix multiplication. Polyform can also be viewed as a cheap practical alternative to matrix multiplication in deep neural networks (DNNs), which is the main bottleneck in large-scale training and inference.

The algorithm involves unexpected connections to Additive Combinatorics, sparse Fourier transforms, and spherical harmonics. The core of the algorithm is optimizing the polynomial's coefficients, which is a low-rank SDP problem generalizing Spherical Codes. Meanwhile, our experiments demonstrate that, when using SGD to optimize these coefficients in DNNs, Polyform provides a major (3×-5×) speedup on state-of-art DL models with minor accuracy loss. This suggests replacing matrix multiplication with (variants of) polynomial multiplication in large-scale deep neural networks.